Education
Mystic Aquarium Community Classroom: Pre-Employment Transition Program for Neurodivergent Students
December 22, 2022
Mystic Aquarium is providing an authentic work environment to help neurodiverse students learn workforce and life skills to help them transition from high school to a work environment. For ten years, the Aquarium has partnered with Stonington High School to run the Mystic Aquarium Community Classroom for students with disabilities—primarily autism and intellectual disabilities. The goal for this program is to provide these students with real world work and life experiences to help prepare them for their future careers.
The program has been a great success, and on December 1, Mystic Aquarium received the first ever "Just One Chance" award from Stonington Public Schools and the Greater Mystic Chamber of Commerce, with support from the Inclusion A Sylvestre Foundation. The award recognizes institutions that promote an inclusive environment for Stonington Public School students who have a disability.
Individuals affected by autism spectrum disorder are underserved and underrepresented in the workforce.
CREATING A MORE DIVERSE AND INCLUSIVE WORKPLACE
"Neurodivergence, and specifically autism spectrum disorders (ASD), is an often-forgotten demographic of diversity," said Kelly Matis, vice president of Education and Conservation at Mystic Aquarium. "Individuals affected by ASD are underserved and underrepresented in the work force." Recent statistics from Autism Speaks show that more than half of adults with ASD are unemployed. This may be due, in part to the challenges associated with transitioning from school to the workplace, which can be substantial. The services and individualized education plans that foster success in high school often disappear when the student graduates. But a professional workplace can be vastly different from a school environment. Affected individuals may struggle in the workplace due to noise, light, or other sensory intrusions; may not demonstrate typical workplace behavior; and may experience communication difficulties—particularly during stressful situations.
The program was started by Deirdre Toole from Stonington Public Schools, and we have been partnering with them to offer the Community Classroom program at Mystic Aquarium since 2012. In 2020, we expanded the program to include Westerly, Rhode Island.
TEACHING SKILLS AND BUILDING CONFIDENCE
That's where programs like the Community Classroom can make a difference! Students build confidence by learning and practicing important workplace and social skills including appropriate behavior and communication in a professional environment. Practicing all these things and more helps them believe in themselves as individuals who can work independently and as part of a collaborative team. Several of the students have even come to join Mystic Aquarium as employees after having successfully completed the program!
"This work-study program provides the students with the opportunity to learn and work with typical peers in an inclusive setting, transitional support for their future life plans, and avenues for employment at Mystic Aquarium," said Matis. "But an added benefit of the program is that it offers opportunities for Aquarium staff and guests to experience firsthand how much people with disabilities can positively contribute to a professional work environment." The program has also been awarded an Angela Peterson Excellence in Diversity Award from the Association of Zoos and Aquariums.
We strive to foster a sense of belonging within our organization for our guests, our staff, and the communities we serve.
AN INCLUSIVE COMMUNITY IS A BETTER COMMUNITY
The Community Classroom is just one example of Mystic Aquarium's commitment to diversity, equity, inclusion, and accessibility in our business and conservation practices. We strive to foster a sense of belonging within our organization for our guests, our staff, and the communities we serve. The Aquarium also offers a variety of sensory-friendly events, is certified by KultureCity as a Sensory Inclusive venue, has created an interpretive audio tour in partnership with CRISAccess for those who are blind or have low vision, and offers inclusion-focused staff training to name a few.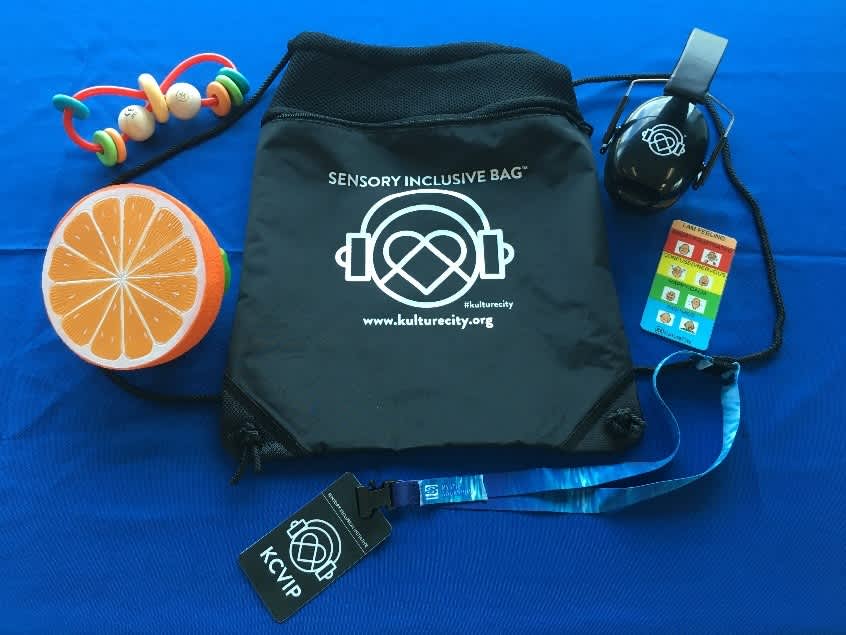 In the summer of 2022, we were also very excited to launch a new partnership with Quinnipiac University's Occupational Therapy Clinical Education program. Through this partnership, Mystic Aquarium benefits from the expertise of having doctoral-level occupational therapy students on campus to assist with completing audits, providing resources and training, as well as direct student, guest, and employee support. Over the summer, the students developed three social stories for our website, hosted a sensory-friendly evening event, provided regular student support in our popular summer camp program, and created a training program for staff to help us better understand and assist guests with sensory sensitivities and their families.
Through these efforts, Mystic Aquarium aims to be a welcoming and inclusive community organization for everyone. The creative, innovative, and unique perspectives from diverse individuals strengthen our bond with the community and enhance our ability to successfully fulfill our mission to inspire people to care for and protect our ocean planet through conservation, education, and research.