Inclement Weather
For inclement weather, please call 860-572-5955 or check our social media channels for updates.
Saltwater Cafe
Centrally located in the main outdoor plaza, Saltwater Café features a seasonal menu of family-friendly and signature items from Chef Dennis.
Stop in for a cup of coffee and a pastry when you arrive, join us for a leisurely lunch of grill favorites or house-made pizza, or end your visit with an indulgent snack and a glass of wine.
Saltwater Café also boasts a rotational selection of grab & go salads, sandwiches, and snacks in addition to scratch-made kid's meals and seasonal specialties!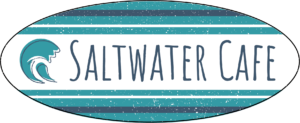 Saltwater Cafe food service provided by Lancer Hospitality.
Gift Store
At Mystic Aquarium, conservation and sustainability is at the core of our mission to care for and protect our ocean planet and beyond. That is why every aspect of our business – including the items sold in our Gift Store – embodies our eco-friendly initiative.
Shop from a diverse collection of aquarium-themed gifts made from recycled items including reusable bags, clothing, jewelry, home accents, plush animals, toys and more. We even have select items available through our online store.
Magic Memories
Upon entering Mystic Aquarium, our friends from Magic Memories are ready to capture the excitement of your visit with a commemorative photo keepsake! For inquiries about the service or to view your photos online, visit MagicMemories.com.